© Neda Navaee
"The music of Eres Holz, a former student of Hanspeter Kyburz, is one of the most exciting discoveries that could be made in Ultraschall – Festival for Contemporary Music.
Holz is looking for a harmonic binding beyond the major-minor tonality. The ensemble work of Kataklothes by Eres Holz exposes a chain of chords, a progress of which at the same time is peculiarly logical and open: the title of the piece refers to the Moirai in the ancient Greek mythology which spin the thread of life. The result is an immensely colorful and plastic music, which makes harmony experienceable as a constantly changing phenomenon, as something that is not static but mobile in itself."
Ultraschall Berlin, Neue Musik in ihrer ganzen Verschiedenheit
DEUTSCHLANDFUNK
25. January 2016
---
"In addition to Sarah Nemtsov, Eres Holz contributed an outstanding work to this rich, thoughtful forum. His string quartet Dunkle Risse (en: Dark Cracks) wants to set the negative pole to our society, which only emphasizes positiveness. Beauty arises here from pain, from carefully developed, fragile, repeatedly broken up sound spaces in which the transience of the sound leads us straight to the meadow of paradise."
Forum neuer Musik 2021 - Lob der Vergänglichkeit
NEUE MUSIKZEITUNG
April 2022
---
"Eres Holz's great string quartet also relies on emotions; it is inspired by thoughts of crossing borders and internal state of extremity."
DEUTSCHLANDFUNK
November 2021
---
"Kataklothes for Ensemble of the Israeli composer Eres Holz focussed and captivated the ear through the breathless and density of his language. One understood: If there is something like "new music" of today, then that first and foremost has to be to establish a search as urgency, in order to conquer even a space in which one can speaks and breathes , claim and so on."
Die kopernikanische Wende von Raderthal
NEUE MUSIKZEITUNG
2019
---
"The gay Berlin composer Eres Holz presents his new piece Madrigal (17.01), which brings together the two instruments shawm and accordion and captures the expressivity of vocal gestures instrumentally."
SIEGESSÄULE
2019 (p. 31)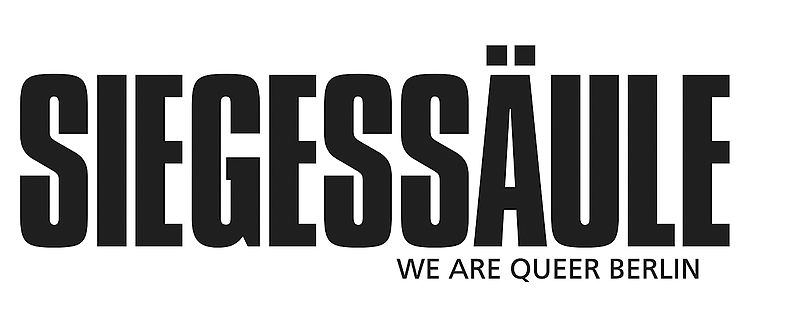 ---
"[...] uncomfortable to encounter after this "somersault into the past" (,Ihr sollt die Wahrheit erben' by H. Keller) the ensemble piece Kataklothes by Eres Holz, an Israeli composer who has "returned" to Germany and whose ancestors include Polish Holocaust victims. "Connecting threads" according to the fate goddesses of Greek mythology are for Holz an essential source of inspiration for an overwhelmingly colorful, developing into organic flow introductory and releasing music."
Integration ist überholt in der Vielheitsgesellschaft
FRANKFURTER ALLGEMEINE ZEITUNG
2019
---
"For Eres Holz, the microtones stand »as a sign of the imperfection of human – human as a biological being, and not a sterile, not a 'well-tempered' machine. Microtones as an expression of pain, but also of passion and eroticism«"
NEOS
2022
---
"In "Touching universes and ends" for ensemble and electronics, the composer Eres Holz processes the death of his mother. Intense, painful increasing waves lead to calming piano chords. The large-scale composition reaches orchestral proportions."
BADISCHE ZEITUNG
2021
---
"Holz does not want to unfold a deceptive paradise in his music, but to raise questions about fears and existential situations. This means creatively facing the contradictions of life."
DEUTSCHLANDFUNK
November 2021
---
"The Quintett (2009) by Eres Holz presents itself as a solid, elaborate ensemble piece with complex voice movements that flow together in color and drift apart again. Significantly more extrovert: Kataklothes (2015), which expresses states of tumultuous chaos with shrill expressiveness and screaming, bright colors. A very intense piece with a lot of percussion, dissonant condensation and folk music valeurs, as if the goddesses of fate in ancient mythology would pull the strings here directly."
Neue Zeitschrift für Musik 2017/03, Seite 68
NEUE ZEITSCHRIFT FÜR MUSIK | SCHOTT
2. Dezember 2014
---
"What is fascinating about the Israeli composer Eres Holz is the ability to arrange seemingly unlimited flowing, polyphonic organized material so that the music achieves a state of order and control that gives the composition its lucid sovereignty.
The Music of Eres Holz has beauty and complexity side by side."
LUX:NM in der Villa Elisabeth: Eres Holz hautwärts (2018)
BERLIN
2019
---
"In his instrumental Madrigal for the duo Mixtura, the composer breaks again the boundaries between vocal and instrumental ways of writing."
Eres Holz: Madrigal (2018) für Schalmei und Akkordeon
RUNDFUNK BERLIN-BRANDENBURG
2019

---
"A highlight of the concert was the composition by Eres Holz, who was there that evening and gave an introduction to his work in advance. For the title Vier Schatten ("Four Shadows") for brass quintet the young composer was inspired by the four apocalyptic riders from the Revelation of John. He builds up the piece as a dramatic journey into death. In his music, Eres Holz depends on a harmonic, expressive language. He succeeded, which was confirmed by the enthusiastic applause."
Bläsern die Flüstertöne beigebracht
WÜMME-ZEITUNG - WORPSWEDER MUSIKHERBST
2. December 2014

---
"From a standpoint of technical advancement Holz tries in compositions such as Quintett (2009) or in his recent work for ensemble Kataklothes (2015) to gain a tonal gravitation without tonality.
With Allen Ginsberg's great Kaddish poem, he chose a text that stands in a tensed relationship to religious tradition. The dubious, scrupulous search in the "labyrinth of identity," which Eres Holz refers to the text, may also drives his own work."
DEUTSCHLANDFUNK
29. May 2016
Eres Holz was Composer in Residence of the German national broadcasting radio station - Deutschlandfunk 2017.
MACH (2017) for pipe organ
&nbsp&nbsp&nbsp